Confidence & Convenience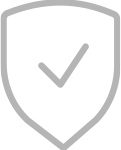 Exam integrity for employees and candidates is critical, and so is flexibility. That's why we've partnered an advanced proctoring system which verifies identity and monitors exams, with leading assessment delivery platforms, and our technical support team available to assist if needed.

Truly on-demand means no scheduling is necessary, employees and candidates simply log-in and take tests whenever it's most convenient. ProctorFree works with your already established commercial testing platforms, Learning Management Systems, and Applicant Tracking Systems.
Pre-Employment:

Vet candidates quickly and with confidence

Employee Orientation

Make sure they're starting the job correctly by staying engaged

Continuing Education:

Ensure CE hours are going to those who earn them

Certification:

Advance their profession and capabilities in an auditable manner

Human Resource Training

Don't just 'check the box' during training, ensure they know the material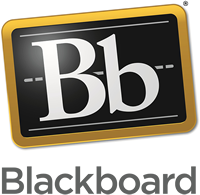 ProctorFree gives us the ability to meet the needs of our clients...
while maintaining the credibility of our exams, which is critical to our organization. Our experience with ProctorFree has been great. Easy for the client when taking the exam, accurate, thorough reporting to us when the exam is over, economical and great customer service. We are a very happy customer!

Rick Vlahos

Executive Director
ProctorFree took the time to learn about us - our industry, our workflow, our testing - in order to offer the best solutions.
The Linguistics field has its own unique set of needs and challenges based on the test takers' locations and varying testing requirements. ProctorFree took the time to learn about us - our industry, our workflow, our testing - in order to offer the best solutions. Their customer & technical support staff is extraordinary in their knowledge, technology and patience - both to us and to our test takers.

Romi G. Hubbard

President & CEO, Gracor Language Services
Thank you!
I was able to get the report yesterday afternoon & this guy is shipping out this weekend. Thanks as always for your great service…esp in these crazy times.

Commercial Client

Using ProctorFree during COVID-19 Pandemic
It's been FANTASTIC.
I seriously couldn't be happier. Thank you for a fantastic service that you've put together.

Law Enforcement Educator

Using ProctorFree in an un-integrated format
Love that!
We can totally do that, it fits in my budget. I wanted to add proctoring as an additional service and not as an additional cost to our candidates.

CEU Education Specialist

Using ProctorFree for State Board Accredited Education
News you can use!
Just spoke with my 2nd client to use ProctorFree......He is a former client of another proctoring company. He loves PF...gushed about the ease of use...no scheduling...happy client. Take care.

Professional License Educator

Delivering State Board Accredited Professional Education using ProctorFree